We are locally owned and operated and have been serving Kingsport since 1982! We are full-service and carry a wide selection of diamonds to meet all customer needs. Our diamonds come direct from site holders of DeBeers and many direct importers, giving our customers: "The Best of the Best."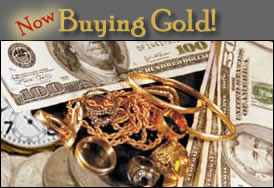 Email: kingsportdiamonds@embarqmail.com






Visit us today!
We offer professional advise to help you with your diamond selections.


Diamond Exchange is pleased to be the first-place winner of the "2012 Reader's Choice Sweepstakes: The Best of Kingsport" in jewelry as awarded by the Kingsport Tennessee TimesNews.




We are sure that you will be pleased with your purchase. We even offer a 15-day inspection period, and if you are not satisfied for any reason, simply return the diamond to us for a full refund.


We strive to provide the best diamond value and service to our customers. We use strict GIA (Gemological Institute of America) standards and have GIA-educated staff to assist you. We provide certificates with all our diamonds.

Click slideshow for more Gabriel rings.